At EssayManiacs, we believe that a warrior cannot conquer the battlefield with a deranged mind. We have had experience with IB students in recent years, and we know what it entails to write an Extended Essay. Students face both big and small challenges, and we are well-equipped to discern which ones are more cumbersome or not. That said, we can guide you on how to tackle the bigger beats and smaller beasts alike. Let's get the bells and whistles on how to write an A-grade IB extended essay.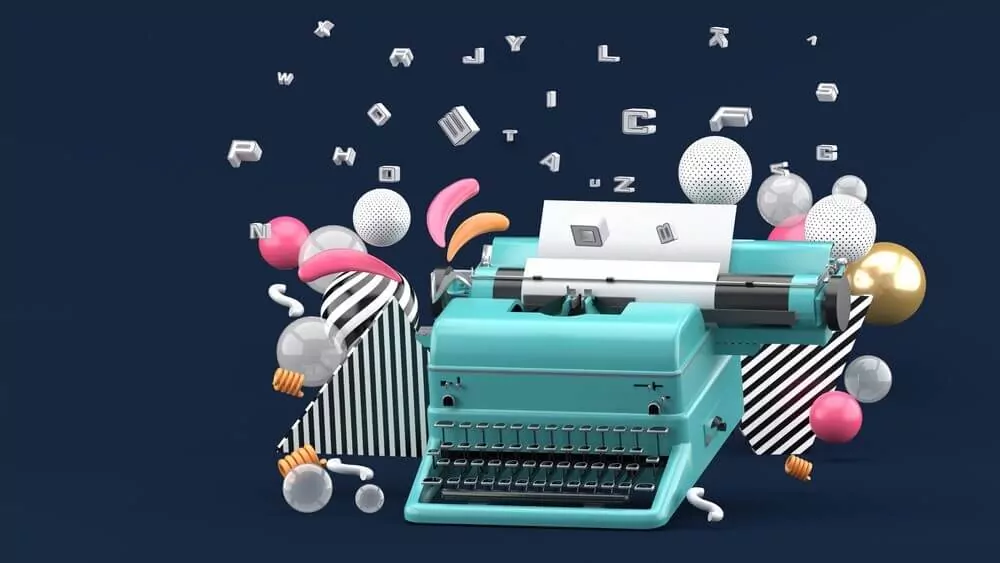 Talking about beasts, an Extended Essay is not much challenging considering you need to work with enough time before making it a more significant thing.
You need to have a relaxed mind, avoid stress and follow the given procedures detailed in this guide. When you stick to what we say, you will get the best results.
You can also give us your Extended Essay to do it for you within a few hours and days. Students using the sample papers we wrote to research and write their IB extended essays end up scoring higher grades. These insights are compiled by our best-extended essay helpers.
Our secret is in customizing the essays, making sure that your insights are reflected in the essays. Our essay service does this because you communicate with your writer through the entire writing process.
How Long Should an Extended Essay be?
An Extended Essay needs to be about 4000 words, which is the standard word count, but some institutions may allow a minimum of 3500 words. If you write a short essay, it might signify that you have not thoroughly researched your topic.
An introductory paragraph structure for an Extended Essay needs to have close to 200 words for easy distribution for arguments. This means that you need to have at least ten paragraphs. When writing a conclusion, you need to keep it at least 75 words.
11 Steps to Research and Write an Extended Essay
Apart from just choosing the topic, researching, and writing there is a lot that goes on when writing an Extended Essay. It is the little intense stuff that counts. We acknowledge that in-depth research will bear you good fruits in terms of writing an essay that covers all aspects. Here are some steps you need to take to write an IB extended essay that gets you the top grades. Before we delve into it, if you can find some time, please go through our essay writing guide for beginners, it'll equip you with some tricks and tips you can apply here as well.
Step 1: Choose a Subject
The first step is crucial when you are planning to write an Extended Essay. It should be something that you are fully and personally interested in. this ensures that you maintain your motivation throughout the writing. You have to give a detailed explanation to others as to why you are interested in the subject. There are many subjects to choose from so you will find something that intrigues you.
Step 2: Educate Yourself
After you have settled on the subject you want to use for your Extended Essay, the next thing is to understand the subject better. This way you will know what you need to do. You can find information about your subject on the internet or through publications, so you can go through the suggested topics and find a topic that would work for you.
Step 3: Establish a Researchers Reflection Space
Once you better grasp the subject you have chosen to work with, you need to create an RSS. The Researcher's Reflection Space is a physical or virtual tool that acts as a learning environment throughout the process. It is a journal, but for research purposes. Here you will need to record all the relevant points from what you are reading. You can then reflect on them as you expound further. With the RSS, you will have adequate preparation for your sessions with your supervisor and better understand the discussions.
We advise that when preparing for the reflection process, utilize the RSS to:
Note down your reflections
Give responses to particular items in the research such as blogs, photos, social media feeds, and many more.
Respond to essential questions that are relevant to your subject or other aspects of the IB diploma program.
Develop some mind maps
Takedown key questions about the subject.
You may have an RSS throughout your writing process, from the planning phases, research, and writing of your Extended Essay. You will better manage your work and have a shot at finishing your career within a short time, within hours, or a few days.
Step 4: Choose Your Topic
After having all the details for your subject, you choose a topic, the section where you focus your essay. This is the section where you explore options such as; the possible topics you want to work with. Digging deeper to know how much you know about the topics?identifying the best words to use in your subject and the keywords to make the search easier.
We will take you through a few ideas which will enable you to find resources to guide your topic selection. You will go through the list to see which ones work for you.
Step 5: Develop Research Questions
Now that you have expounded on your subject and selected a topic that you would like to research, it is time to come up with questions to answer your problem. There are various steps to consider in this process. You need to have open-ended questions for your topic; based on "why," "when," and "what."
Then evaluate your questions after you have already come up with a list of possible questions. The valuation will determine if the question is focuses, arguable and clear. If you have a straightforward question, the readers will easily understand what your research is based on. It also acts as a direction for your research.
To determine whether your question is focused or not, you need to consider whether it allows you to explore further on the task scope and if you can hit the targeted words within the given time. And lastly, if you are going for an arguable question, you need to factor in whether your question gives room for analysis, can be evaluated and provides a well-detailed argument.
Now that you have understood what questions you need to use for your research, you need to pay attention to what direction you want the research to head. You could simplify the process by looking at the likely outcomes of the research, highlighting the angle of an argument you want to use for the research and how you will support it with your research. If you are unable to support your opinion with the given topic, provide a list of options.
It is important to note that if your question covers a broader perspective, it might give only a summary of what is intended for discussion and give a little argument basis. You will hence get low marks from the assessment criteria.
Step 6: Develop a Timeline
The best way to manage your time is through proper planning. The IB usually gives the deadline for the Extended Essay, so you need to utilize the guideline to ensure you finish on time or before time. In the planning stages, you can then organize how you will complete different tasks in the given stages.
Step 7: Gather Your Sources
This is also one of the most crucial aspects of writing an Extended Essay. At this point, you need to find the information you need for writing. Decide how and where the sources will come in when you are writing your essay. As you do this, try not to gather so much information that it becomes hard for you to handle the work. Take what you feel will be helpful in your work, and if you know where to look, you will find efficient and relevant sources within a short time.
There are many places where you can find information including, IB online sources?looking through the internet databases for the specific topic. Selecting the most practical information that will not make the process tedious.
If you have to use encyclopedias for your research information, you need to follow the following steps:
Go through the provided references on the encyclopedia for easy verification of information.
Ponder on the possibility of the data being a portion of a more significant project, with many people being part of the discussion. If many people contribute, the writers are there for a bigger purpose other than casual purposes.
Check whether there are ratings for the projects. If you see any ratings on the source, it means that the information has been reviewed either by peers or scholars.
Remember that if you have obtained any information from the internet, you must confirm that it is accurate. The best way to explain the sources to your professor is by using annotated bibliography to prove the quality.
Step 8: Choose Your Citation Style
Every research requires you to reference all ideas to get lower the chances of plagiarism. There are given referencing styles that you can use immediately you start writing. By doing this, you cannot forget to cite information. You also simplify adding references instead of adding them after you have finished working on your essay. By referencing your sources, you can explain where you gathered information from, the kind of sources used, and where someone else can get the source.
Step 9: Set a Personal Deadline
At EssayManiacs, we are confident that you can complete your Extended Essay within a few hours or days. One step to doing this is setting up realistic deadlines that allow you to utilize your time effectively. These are very crucial skills that would come in handy anytime you have a task to handle. In projects that are time-intensive e such as Extended Essays, you need to spend quality time researching, preparing, and writing. Do not drop any duties until you are done.
To effectively manage your time, have an awareness of how good you are at managing time. Consider the number of hours or days before the deadline you can take to finish each delegated task. In your timeline, you need to add a few hours for unexpected events. Since you cannot write for the whole day, have a few minutes or hours dedicated to relaxing and leisure? Also, be specific and stick to your timetable.
Step 10: Come Up With a Structure for Your Essay
If you are focused on finishing your Extended Essay within the given time, come up with an outline to determine the structure of your essay. The outline will focus on the main parts of the essay in a clear and precise way. Arrange them in a hierarchical order to cover importance. You are writing an outline on a piece of paper before writing can help you organize your thoughts. If you take time to write a good outline, you will find the process of writing your paper to be straightforward.
Step 11: Read Your Sources
After collecting all the sources, you have to read through them to see how much light they shed on your research questions. Evaluate all your references and confirm their reliability and validity. You can use the CRAAP test (Currency, Relevance, Authority, Accuracy, and purpose).
The internet has for a long time been used as a library for all the critical information used in research, but approach this issue with a lot of care. Unlike printed sources of information, most of the data on the internet has not been reviewed or edited.
Therefore, consider the following before you proceed;
Consider the search engines being used
Do not rely too much on the internet information
Ensure your research is focused so you can get a source that directly relates to your question. With the magnitude of information, a general search could leave you overwhelmed.
Evaluate the validity of any information you find on the internet to avoid confusion
Record all your references as required by the IB and note down all the webpage URLs.
Writing Your Extended Essay
After you are done with the research process, you can now start writing. The research process takes up so much time, and if you do not want to go through all the struggle, you can contact us or make an order and get your essay completed within the stipulated time.
After getting all your sources together, you can obtain the information and write the key points to give an original piece of your work. When writing the Extended Essay, be sure that plagiarism will not be tolerated. Hence use all the necessary writing styles to give you detailed and precise research that carefully answers your questions.
You can use the available writing methods to keep your content original and detailed enough to retain your argument and how your research answers the problem in the research. You can either paraphrase by taking information from published writing and re-writing it in your words. The other way to write this document is by summarizing, where you use your own words to write a piece of content from a published or existing article. A summary maintains its transient nature but still keeps the primary information of the original content.
Tips To Write a Great Extended Essay from Your Research
Go through the text and take short notes by writing on paper. Read and re-read to understand the author's voice and point of view in regards to ideology. Go through them once again to extract the main point.
Outline the main points you get from every section. You can include key details, shreds of evidence and organize them by order of importance.
Come up with your thesis, and you need to summarize what points you think are better for your research. Add your name and the title before you start, and please do not use your own opinions even if the research subject is very familiar.
Organize the information to make it easy for ideas to flow as you write your project. This process also makes it easy to connect sections and transition from ideas.
Cite all sources carefully and accurately. If you have to take information from another source, paraphrase instead of directly copying the work. As you do this, try not to veer off-topic. Ask yourself the critical questions to ensure you have captured the author's works adequately.
Do final corrections on your work by looking at the grammar, punctuation, spellings, and also that all the work matches the assessment criteria, and possibly earning you good grades.
You can get criticism from a friend who will tell you whether your work is satisfactory or not. Make sure your peers can find out your main points, and if they cannot, you need to revise your work.
Dos and Don'ts When Writing an Extended Essay
Many students face a challenge writing the Extended Essay topics, and this guide will help you understand the main aspects examiners will be marking. Here are a few things you should do or not.
What to do
Search for a topic in which you have sufficient information. Apart from helping you finish the essay earlier, you also plan your time and have all details considered.
Start working on your Extended Essay as soon as you can.
Review the assessment criteria and the requirements repeatedly to avoid losing crucial points over a few avoidable errors.
Have a constant communication channel with your mentor or supervisor to create a proper working relationship.
Carefully filter out questions to find the best for your Extended Essay to make your assignment easier.
Try figuring out how your essay would turn out at the end before writing the final paper. You have the freedom to adjust your questions if there is a need. However, if it forces you to rethink your choice of topic, make sure you get in touch with your supervisor for approval.
Instead of worrying about the Extended Essay format, you can start by creating an abstract, putting together your sources, and creating a table of contents.
Have a personal timetable to plan all the requirements in regards to the research materials. You need to have dates or times which will guide you on what time an activity starts and ends.
Create a complete essay structure before writing to make sure all sources are cited in the main essay text.
Create many copies of your work and store them in places you can easily reach them. This way, you are sure that your information is safe even if your primary working tool breaks down.
Go through your work and do revisions to submit an error-free project.
What not to do
Do not settle for unrelated topics when writing an Extended Essay, especially for shorter deadlines. Choose a focused topic that is more direct, and you can quickly answer the possible questions.
An Extended Essay expects students to answer research questions that need a little investigation, to create passion. Do not go for questions that can be answered effortlessly.
Avoid topics with less data. Be sure that all the information you need to write the paper is easily accessible and available. If you cannot come across sources quickly, it is best to go for a different topic.
Do not add any unnecessary sources to your work.
Do not ignore all the assessment criteria and provide appropriate references as required to avoid plagiarism.
Do not repeat your introduction section in your conclusion since this is not acceptable, as per standards.
Do not cite any sources that are not available in the given bibliography.
Tips for Preparing For an Extended Essay
1. Stick To a topic you know about and you are interested in
When writing an Extended Essay, you will spend a few hours or days reading and writing about the same thing. You, therefore, have to pick a topic that you have an interest in, and you know what you will be doing. If you do not consider this, you might end up getting stuck with a time-wasting topic that drains your energy. Being well-versed about the topic means that you can write a smooth and flowing essay. If you deeply understand what your question entails, you will spend but a few hours in research.
2. Choose the best mentor or advisor
You need to have the power to discern who the best mentor for you will be. Since you are selecting teachers from your school, you might already know who you will be working with. Your mentor will be with you throughout the process, and you need to consider their attitude towards the task. Everyone is built differently, and some may give more guidance through the journey, while some may not have the motivation. Avoid an advisor who is not interested in what you are doing.
3. Always start as soon as you can
If you know you will be writing an Extended Essay somewhere through your school years, you need to decide your topic in advance. If you are given an Extended Essay to write within a few days, you need to start as soon as possible. You will find it less stressful to beat the deadline when you organize your activities on time. But if you think you cannot complete an extended paper in a few hours or days, you can trust our services. We have a team of experts who have written such documents for a long time, and their quality is unbeaten even with short deadlines. Please work with us today and experience the best.
4. Go through other samples within your topic
When you select a topic, there are high chances that scholars somewhere had already attempted the same. You can therefore check with your school library if they have materials from previous research or any internet sources to guide you. From there, you can see the formats and see how you can boost your grades to work correctly.
5. Make use of papers
Sometimes try not to read information from your computers. You can print out the progress of your paper so that you can easily edit it before you complete the paper. You can easily spot spelling mistakes and other structural issues in your sentences. When you stay on your computer for a very long time, you can start writing broken sentences with spelling mistakes and poor structure. At EssayManiacs, we have developed the best systems to ensure that your final copy of the Extended Essay does not bear any grammatical errors. We check everything and produce only top-quality work.
6. Have a checklist for all the work
Even with the necessary criteria to be followed, you need a checklist for all your activities. Once you have finished your work, go through the list to ensure you have met the assessment criteria requirements. Grade yourself and scrutinize everything you have done. Submit your work. After you are satisfied, you may get an A or a B.
How to Select a Good Extended Essay Topic
When selecting the best topic for your Extended Essay, there are three options to consider. You can either focus on your school sources, your supervisor, or count on EssayManiacs to help you come up with a well-organized topic.
Sometimes your school or institution will come up with ways to make your topic selection easier. The school can advise you on a specific subject which you are good at. Then you can select a topic under the issue instead of going through a long list of options.
Your supervisors are not mandated to give you a topic for your Extended Essay. They are there to ensure you are doing the right thing and following the criteria. If you have a good relationship with your mentor, you can chat with them and propose a few topics. They can then highlight a few things to expect from each topic to know what will work best for you.
You can also let us choose a topic for you when you pay for Extended Essay writing services. We have been through a lot of Extended Essays across all the subjects. We know the best sources to use and the best subject for you, depending on your discipline. We will get your whole paper complete within a few hours or days, depending on your deadline and how many sources you want on your reference.
IB Extended Essay checklist
Formatting
The Extended Essay should use a clear and precise academic writing style relevant to the subject under which your topic falls. Consider factors such as;
Times New Roman or Calibri 12 points.
Double spacing on the paragraphs.
Top right corner for page numbers.
Do not add the school or professor's name on the title page.
Structure
Your essay should follow the proper structure. It makes it easy to organize your arguments, making it easy to see your evidence.
Title page
The title page should have the essay's title, the research questions, and the subjects.
Table of contents
Provide a table of contents at the beginning of the Extended Essay and number all pages.
Introduction
Have an introduction to explain to the reader what they should expect as they read the essay. Make it clear to focus on the scope of the essay, research, and the sources you used.
Content
The content body should present your arguments. The body might vary depending on the subject but ensure all your opinions are explicit.
Conclusion
In this section, give an account of what you have achieved in the essay, limitations, recommendations, and what you discovered from your research.
References and bibliography
You need to have a planned academic referencing style. You can easily cite sources as you write and add references once you are done with the work.
How We Can Help with Your IB Extended Essay
We know writing an IB Extended Essay requires a lot of input, and that is why we have improved on our services to offer assistance to those who might need it. Here are some ways we can help you when you choose to work with us for your Extended Essay.
Customer support
You can always find assistance from our customer chat agents in case of any issues. They are ever online and will offer you accessibility in case of any problems you might encounter while placing orders. Any concerns or queries that you have that will assist with your paper will be answered immediately.
Paper affordability
We provide essay writing services at a reasonable price. Whenever you order an Extended Essay paper, the cost is attached to variants such as the deadline, subject, and academic level. Our pricing is transparent.
Originality
All of our papers are done from scratch. Our writers conduct extensive research, selecting the most acceptable sources as they adhere to the instructions. The paper is counterchecked severely for plagiarism. Every penny accounts for 100% authentic essays, reports, and every piece of work you order when you pay.
Contact with the writer
When you order essay help on our website, we offer you direct communication with the writer. The communication must be private, with pseudo-codes being used as the identity for both the writer and the client.
Experienced writers
We provide you with the best writers who are the finest in the various academic fields that they handle. We have specialized writers from psychology, English, literature, social work, and much more. They are vetted and selected keenly by our third-party recruiters.
When ordering your essay, you will only have to fill in the order form. Ensure that you fill the form with plenty of information that is available regarding your paper. If any files are associated with your essay, ensure to upload them and specify the deadline. Then all is left to do is sit back and wait for your paper.